The McKee Byron Twin is smooth
The Byron fish has a deep Vee tail with heavy double concave. That is the speed mix that takes the squirrel out of the twin. This combined with a straight tail rail section with deep fishtail lets you drive long secure carves off the bottom plus will free the tail up for that lip carve or snap.
The pronounced wide point of the outline also helps to draw the nose around and keeps it flowing. The bottom nose entry is low and contoured with an upward roll near the rail, and a concave in the center that extends to the boards' midsection. This gives lift, speed, and a catch-free performance.
The rails are a low/mid profile that slices through any side chop on the face. In all, The Byron Twin is very versatile and perfect for those wanting a loose, fluid, and free feel perfectly suited to Byron waves. The board comes complete with hand-foiled fiberglass Keel fins.

Construction
• PU foam 6 x 4 deck and 6 bottom.
• Twin Keel Fin included – Futures box.
Length 5'6
Width 21 1/5
Thickness 2 3/8
Volume 33L
Length 5'9
Width 21 3/4
Thickness 2 1/2
Volume 37L
Length 6'0
Width 22
Thickness 2 5/8
Volume 41L
Length 6'2
Width 22 1/4
Thickness 2 3/4
Volume 45L
| | | | |
| --- | --- | --- | --- |
| Length | Width | Thickness | Volume |
| 5'6 | 21 1/5 | 2 3/8 | 33L |
| 5'9 | 21 3/4 | 2 1/2 | 37L |
| 6'0 | 22 | 2 5/8 | 41L |
| 6'2 | 22 1/4 | 2 3/4 | 45L |
Your Weight
Your Skill Level
Beginner 5'6-6'0
Intermediate 5'6
Experienced 5'6
Advanced 5'6
Your Skill Level
Beginner 5'9-6'0
Intermediate 5'6-5'9
Experienced 5'6
Advanced 5'6
Your Skill Level
Beginner 6'0-6'2
Intermediate 5'6-5'9
Experienced 5'6
Advanced 5'6
Your Skill Level
Beginner 6'0-6'2
Intermediate 5'9-6'0
Experienced 5'9
Advanced 5'9
Your Skill Level
Beginner 6'2
Intermediate 6'0-6'2
Experienced 6'0
Advanced 6'0
Your Skill Level
Beginner 6'2
Intermediate 6'2
Experienced 6'2
Advanced 6'2
Your Weight
Your Skill Level
Lbs
Kg
Beginner
Intermediate
Experienced
Advanced
110 - 130
50 - 60
5'6-6'0
5'6
5'6
5'6
130 - 155
60 - 70
5'9-6'0
5'6-5'9
5'6
5'6
155 - 175
70 - 80
6'0-6'2
5'6-5'9
5'6
5'6
175 - 200
80 - 90
6'0-6'2
5'9-6'0
5'9
5'9
200 - 220
90 - 100
6'2
6'0-6'2
6'0
6'0
220+
100+
6'2
6'2
6'2
6'2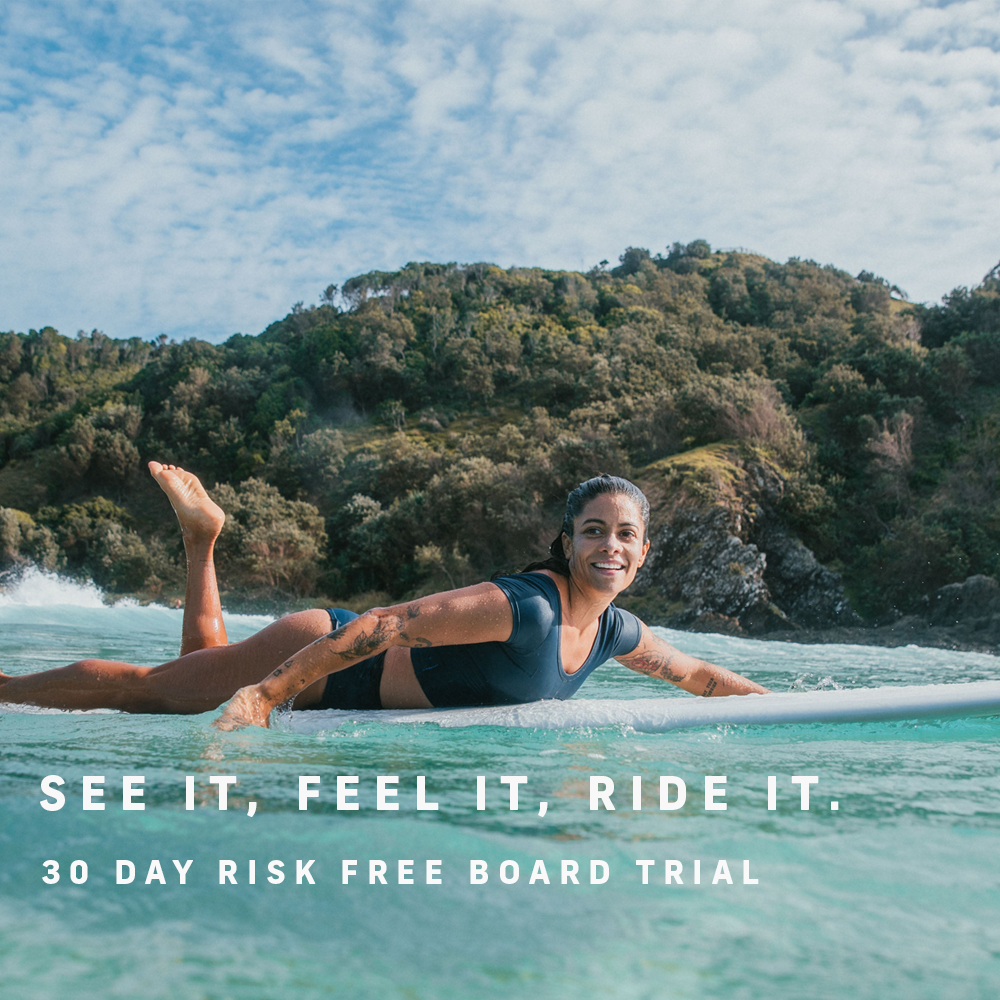 Related Products
You may also like these items: