All STYLE
Drop knee turns are a breeze and the board nose rides effortlessly. It features 50/50 rails with a single entry nose concave to rolled V middle for easy trimming.
The Spoon's performance is enhanced through the back end with soft rails and a slight V double concave through the fin for easy rail to rail transition. The board features the right amount of rocker and tail lift that holds for
plenty of time hanging out on the nose. This board is full of style, trim and
performance making an ideal choice for any level of rider. It's an effortless paddler and sure to put a smile on your face.
CONSTRUCTION
PU - Fiberglass - 11mm Paulownia Stringer
6 + 6oz deck with extra 2oz standing patch
Single 6oz bottom
Single Centre Box
9" Fibreglass fin included - RRP $89 value free
Length 9'1
Width 22 7/8
Thickness 2 7/8
Volume 67L
Length 9'4
Width 23
Thickness 3
Volume 74L
| | | | |
| --- | --- | --- | --- |
| Length | Width | Thickness | Volume |
| 9'1 | 22 7/8 | 2 7/8 | 67L |
| 9'4 | 23 | 3 | 74L |
Your Weight
Your Skill Level
Beginner
Intermediate
Experienced
Advanced
Your Skill Level
Beginner
Intermediate
Experienced
Advanced
Your Skill Level
Beginner
Intermediate
Experienced
Advanced
Your Skill Level
Beginner
Intermediate
Experienced
Advanced
Your Skill Level
Beginner
Intermediate
Experienced
Advanced
Your Skill Level
Beginner
Intermediate
Experienced
Advanced
Your Weight
Your Skill Level
Lbs
Kg
Beginner
Intermediate
Experienced
Advanced
110 - 130
50 - 60
130 - 155
60 - 70
155 - 175
70 - 80
175 - 200
80 - 90
200 - 220
90 - 100
220+
100+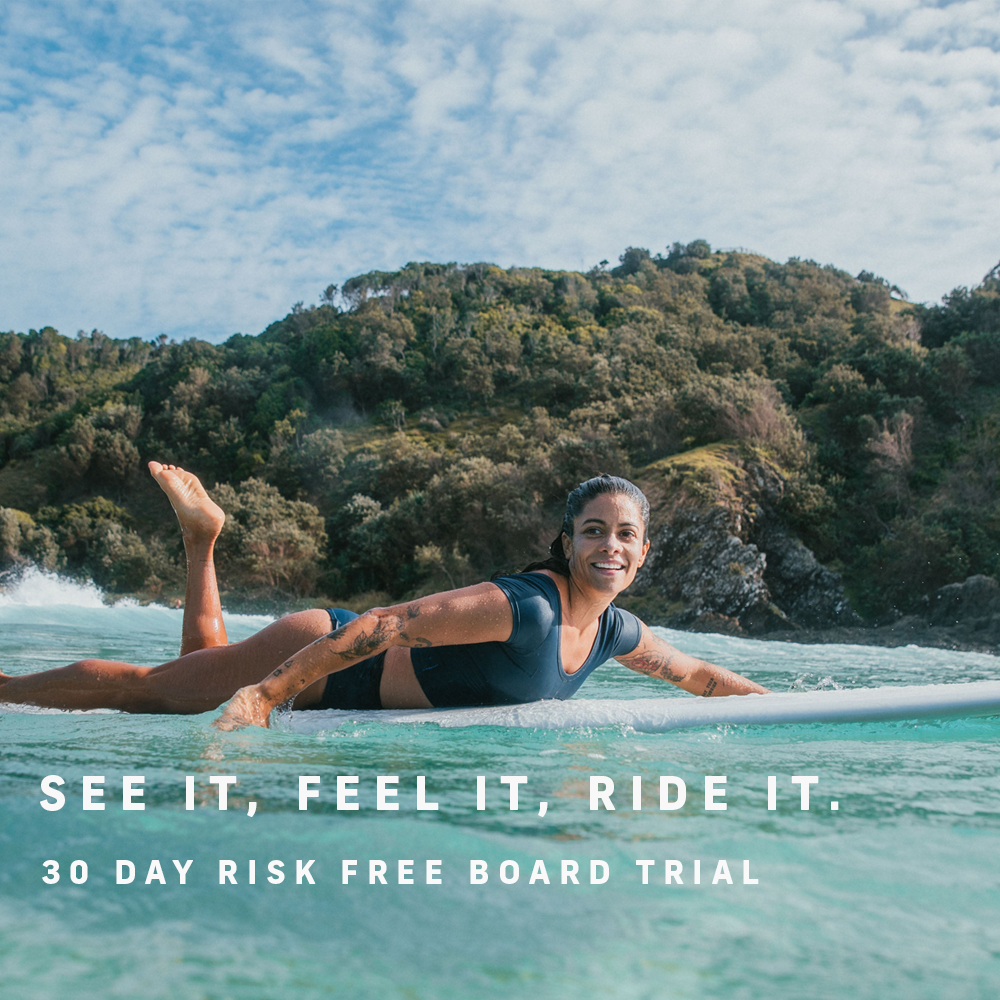 Related Products
You may also like these items: