Go To All-Rounder
This is the board that will exceed your expectations in a wide array of conditions from waist height mush to overhead and clean. This wave riding machine is the one that's going to put the stoke back in your surfing and make small days fun. The board has plenty of foam through the middle for ease of catching waves and thoughtfully foiled out to medium rails maintaining volume and performance.
Speed in small conditions was the motivating factor in designing this weapon, which is enhanced with the low to medium entry rocker and flatter tail. This board simply powers through fat sections, is lively and dynamic underfoot.
You can expect plenty of lift with the single concave throughout that deepens beneath the fins and combining small V exit with the wide squash tail for the right amount of hold and release.
This is your go to board for performance board turning average days awesome. The board comes set up as a thruster.
Construction
PU Blank
4+4oz deck,
4oz bottom + fin reinforcement.
Dimensions
| Length | Width | Thickness | Volume |
| --- | --- | --- | --- |
| 5'6 | 18 1/4 | 2 1/8 | 23 |
| 5'8 | 18 7/8 | 2 5/16 | 27 |
| 5'9 | 19 | 2 3/8 | 28 |
| 5'10 | 19 3/8 | 2 3/8 | 29.5 |
| 5'11 | 19 5/8 | 2 7/16 | 31 |
| 6'0 | 19 3/4 | 2 1/2 | 32 |
| 6'1 | 20 1/8 | 2 1/2 | 33.5 |
| 6'2 | 20 3/8 | 2 9/16 | 35 |
| 6'4 | 20 3/4 | 2 5/8 | 37.5 |
| 6'6 | 21 3/8 | 2 11/16 | 41 |
| 6'8 | 21 3/4 | 2 13/16 | 44.5 |
Length 5'6
Width 18 1/4
Thickness 2 1/8
Volume 23L
Length 5'8
Width 18 7/8
Thickness 2 5/16
Volume 27L
Length 5'9
Width 19
Thickness 2 3/8
Volume 28L
Length 5'10
Width 19 3/8
Thickness 2 3/8
Volume 29.5L
Length 5'11
Width 19 5./8
Thickness 2 7/16
Volume 31L
Length 6'0
Width 19 3/4
Thickness 2 1/2
Volume 32L
Length 6'1
Width 20 1/8
Thickness 2 1/2
Volume 33.5L
Length 6'2
Width 20 3/8
Thickness 2 9/16
Volume 35L
Length 6'4
Width 20 3/4
Thickness 2 5/8
Volume 37.5L
Length 6'6
Width 21 3/8
Thickness 2 11/16
Volume 41L
Length 6'8
Width 21 3/4
Thickness 2 13/16
Volume 44.5L
| | | | |
| --- | --- | --- | --- |
| Length | Width | Thickness | Volume |
| 5'6 | 18 1/4 | 2 1/8 | 23L |
| 5'8 | 18 7/8 | 2 5/16 | 27L |
| 5'9 | 19 | 2 3/8 | 28L |
| 5'10 | 19 3/8 | 2 3/8 | 29.5L |
| 5'11 | 19 5./8 | 2 7/16 | 31L |
| 6'0 | 19 3/4 | 2 1/2 | 32L |
| 6'1 | 20 1/8 | 2 1/2 | 33.5L |
| 6'2 | 20 3/8 | 2 9/16 | 35L |
| 6'4 | 20 3/4 | 2 5/8 | 37.5L |
| 6'6 | 21 3/8 | 2 11/16 | 41L |
| 6'8 | 21 3/4 | 2 13/16 | 44.5L |
Your Weight
Your Skill Level
Beginner
Intermediate 5'6-5'8
Experienced 5'6-5'8
Advanced 5'6-5'8
Your Skill Level
Beginner
Intermediate 5'8-5'10
Experienced 5'8-5'10
Advanced 5'8-5'10
Your Skill Level
Beginner
Intermediate 5'10-6'1
Experienced 5'10-6'1
Advanced 5'10-6'1
Your Skill Level
Beginner
Intermediate 6'1-6'6
Experienced 6'1-6'6
Advanced 5'10-6'2
Your Skill Level
Beginner
Intermediate 6'6-6'8
Experienced 6'8
Advanced 6'2-6'8
Your Skill Level
Beginner
Intermediate 6'8
Experienced 6'8
Advanced 6'8
Your Weight
Your Skill Level
Lbs
Kg
Beginner
Intermediate
Experienced
Advanced
110 - 130
50 - 60
5'6-5'8
5'6-5'8
5'6-5'8
130 - 155
60 - 70
5'8-5'10
5'8-5'10
5'8-5'10
155 - 175
70 - 80
5'10-6'1
5'10-6'1
5'10-6'1
175 - 200
80 - 90
6'1-6'6
6'1-6'6
5'10-6'2
200 - 220
90 - 100
6'6-6'8
6'8
6'2-6'8
220+
100+
6'8
6'8
6'8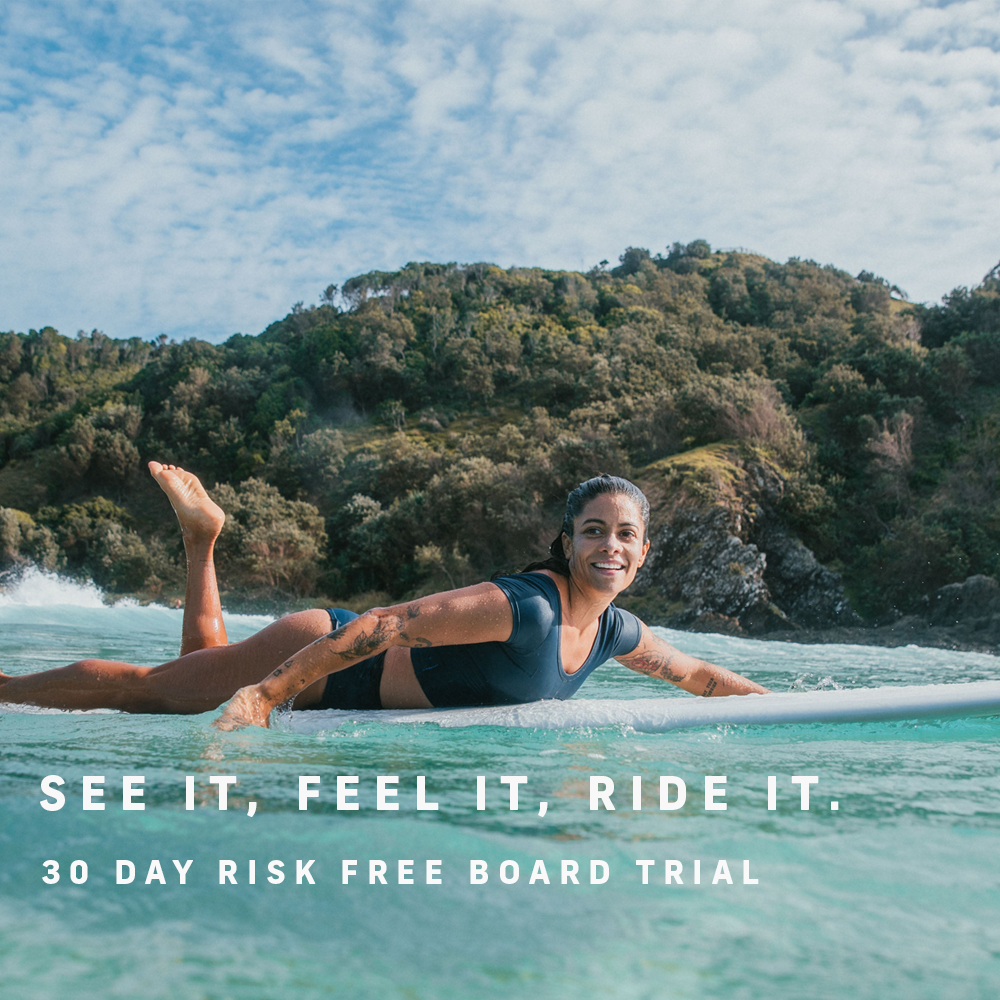 Related Products
You may also like these items: