Speed demon
When waves are small to medium size, the Purple Haze has the volume to generate speed. Its moderate depth concave bottom with a double through the tail help to lift and propel plus take the wide feeling out of a voluminous board.
The outline has a subtle hip in the tail to free up backside surfing and aid pivot. The bottom has a generous amount of rocker to make the board versatile for linking turns and handling those hollow, dredging waves.
When the conditions require some tight turns, use the Tri-fin set up, as the cluster is set for pivot. The Purple Haze is a great addition for your ECS quiver. It will reveal a new way of looking at the canvas we call a 'wave'.
Construction
6 x 4 deck and 4 bottom
FCS11 or futures boxes (fins not included)
Dimensions
| Length | Width | Thickness | Volume |
| --- | --- | --- | --- |
| 5'11 | 20 ½ | 2 ½ | 35L |
| 6'1 | 20 ¾ | 2 9/16 | 37L |
| 6'3 | 21 | 2 5/8 | 40L |
| 6'5 | 21 ½ | 2 ¾ | 44L |
| 6'7 | 22 | 3 | 50L |
Length 5'11
Width 20 1/2
Thickness 2 1/2
Volume 35L
Length 6'1
Width 30 3/4
Thickness 2 9/16
Volume 37L
Length 6'3
Width 21
Thickness 2 5/8
Volume 40L
Length 6'5
Width 21 1/2
Thickness 2 3/4
Volume 44L
Length 6'7
Width 22
Thickness 3
Volume 50L
| | | | |
| --- | --- | --- | --- |
| Length | Width | Thickness | Volume |
| 5'11 | 20 1/2 | 2 1/2 | 35L |
| 6'1 | 30 3/4 | 2 9/16 | 37L |
| 6'3 | 21 | 2 5/8 | 40L |
| 6'5 | 21 1/2 | 2 3/4 | 44L |
| 6'7 | 22 | 3 | 50L |
Your Weight
Your Skill Level
Beginner 6'1
Intermediate 5'11
Experienced 5'11
Advanced 5'11
Your Skill Level
Beginner 6'1-6'3
Intermediate 5'11-6'1
Experienced 5'11
Advanced 5'11
Your Skill Level
Beginner 6'3-6'5
Intermediate 6'1-6'3
Experienced 5'11
Advanced 5'11
Your Skill Level
Beginner 6'5-6'7
Intermediate 6'3-6'5
Experienced 5'11-6'1
Advanced 5'11-6'1
Your Skill Level
Beginner 6'5-6'7
Intermediate 6'5-6'7
Experienced 6'1-6'3
Advanced 6'1-6'3
Your Skill Level
Beginner 6'7
Intermediate 6'7
Experienced 6'3-6'7
Advanced 6'3-6'7
Your Weight
Your Skill Level
Lbs
Kg
Beginner
Intermediate
Experienced
Advanced
110 - 130
50 - 60
6'1
5'11
5'11
5'11
130 - 155
60 - 70
6'1-6'3
5'11-6'1
5'11
5'11
155 - 175
70 - 80
6'3-6'5
6'1-6'3
5'11
5'11
175 - 200
80 - 90
6'5-6'7
6'3-6'5
5'11-6'1
5'11-6'1
200 - 220
90 - 100
6'5-6'7
6'5-6'7
6'1-6'3
6'1-6'3
220+
100+
6'7
6'7
6'3-6'7
6'3-6'7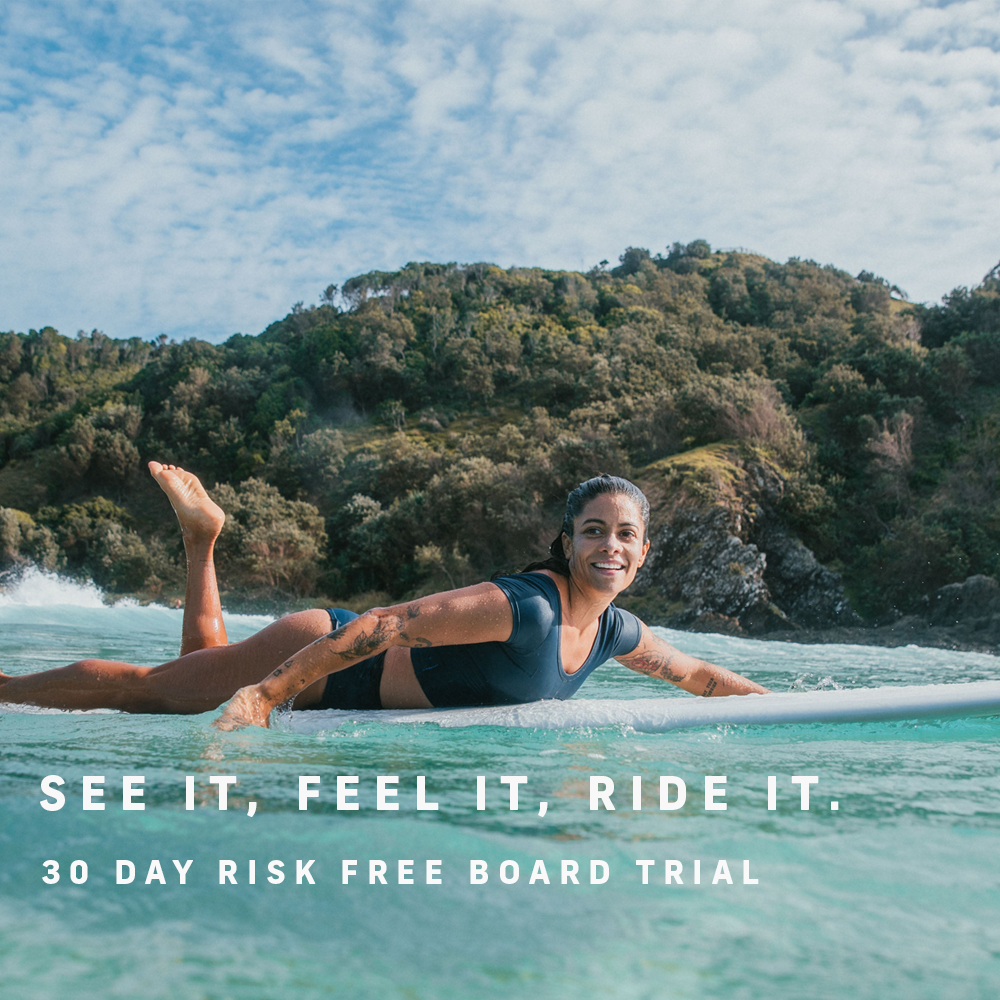 Related Products
You may also like these items: