Stability
The volume and stability is further enhanced with a wide flat deck yet features medium performance rails and single into double concave bottom maintaining speed through turns. A fast, super fun board that is a true performer.
Construction
These boards are shaped from an Ultra-lite high density EPS foam blank using vacumm sandwich construction with sustainable paulownia wood top and bottom and complete rail wrapped adding to the structural integrity of the board. It also features reinforced wood/glass standing area for additional strength.
Superior strength to weight ratio. High-end construction at a reasonable price. Ledge style carry handle and automatic air valve. Mat Finish. Quad/Thruster option. Includes Board, Bag, Fins and Leash.
Dimensions
| Length | Width | Thickness | Volume |
| --- | --- | --- | --- |
| 8'10 | 31 | 4 1/4 | 135L |
| 9'5 | 32 | 4 7/16 | 156L |
| 10' | 33 | 4.7/16 | 178L |
Length 8'10
Width 31
Thickness 4 1/4
Volume 135L
Length 9'5
Width 32
Thickness 4 7/16
Volume 156L
Length 10'
Width 33
Thickness 4.7/16
Volume 178L
| | | | |
| --- | --- | --- | --- |
| Length | Width | Thickness | Volume |
| 8'10 | 31 | 4 1/4 | 135L |
| 9'5 | 32 | 4 7/16 | 156L |
| 10' | 33 | 4.7/16 | 178L |
Your Weight
Your Skill Level
Beginner 10'
Intermediate 9'5
Experienced 8'10
Advanced 8'10
Your Skill Level
Beginner 10'
Intermediate 9'5
Experienced 8'10
Advanced 8'10
Your Skill Level
Beginner 10'
Intermediate 10'
Experienced 9'5
Advanced 8'10
Your Skill Level
Beginner 10'
Intermediate 10'
Experienced 9'5
Advanced 9'5
Your Skill Level
Beginner 10'
Intermediate 10'
Experienced 9'5
Advanced 9'5
Your Skill Level
Beginner 10'
Intermediate 10'
Experienced 10'
Advanced 10'
Your Weight
Your Skill Level
Lbs
Kg
Beginner
Intermediate
Experienced
Advanced
110 - 130
50 - 60
10'
9'5
8'10
8'10
130 - 155
60 - 70
10'
9'5
8'10
8'10
155 - 175
70 - 80
10'
10'
9'5
8'10
175 - 200
80 - 90
10'
10'
9'5
9'5
200 - 220
90 - 100
10'
10'
9'5
9'5
220+
100+
10'
10'
10'
10'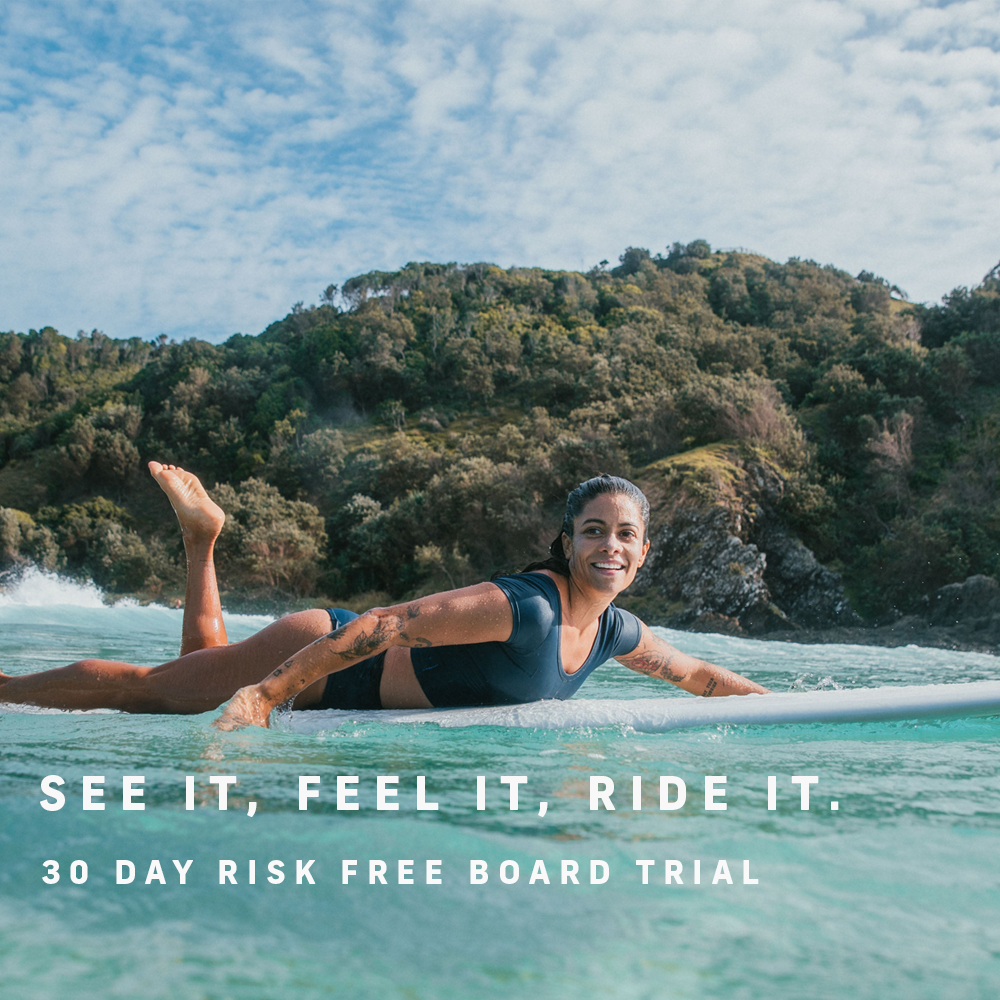 Related Products
You may also like these items: