Barrel Master
This board is a bit of an unsung hero in our range. Briggsy developed this exclusively with our riders surfing the hollow reef break that is Cloud 9. Our riders enjoyed the paddle power of the FF2 and performance off the tail, yet wanted a board that had a little less area up front, same tail width and a little more kick. We've used this philosophy for performance through the range making the board equally at home in punchy reef breaks and beaches' alike.
He started with the FF2 outline, essentially "reversed" the wide point just back of centre. This gave less overall area at the nose for more performance up front. The tail was re-blended to have the same width as before and added a little more exit rocker for controlled release.
It has a single concave entry into a double for speed and lift and v out the tail which really helps with the rail to rail and top to bottom turns. The board paddles effortlessly, is fast down the line, holds in the barrel, is responsive and will do all that you want it to.
This board is well suited from beach breaks to punchy hollow points and comes set up as a thruster.
Construction
PU Blank
4+4oz deck,
4oz bottom + fin reinforcement.
Length 5'6
Width 18 1/8
Thickness 2 1/8
Volume 22L
Length 5'8
Width 18 1/4
Thickness 2 3/16
Volume 24L
Length 5'10
Width 18 1/2
Thickness 2 5/16
Volume 26L
Length 5'11
Width 18 1/2
Thickness 2 5/16
Volume 27L
Length 6'0
Width 18 3/4
Thickness 2 3/8
Volume 28 L
Length 6'1
Width 19
Thickness 2 1/2
Volume 30L
Length 6'4
Width 21 1/4
Thickness 2 11/16
Volume 38.5L
Length 6'6
Width 21 3/4
Thickness 2 3/4
Volume 41.5L
| | | | |
| --- | --- | --- | --- |
| Length | Width | Thickness | Volume |
| 5'6 | 18 1/8 | 2 1/8 | 22L |
| 5'8 | 18 1/4 | 2 3/16 | 24L |
| 5'10 | 18 1/2 | 2 5/16 | 26L |
| 5'11 | 18 1/2 | 2 5/16 | 27L |
| 6'0 | 18 3/4 | 2 3/8 | 28 L |
| 6'1 | 19 | 2 1/2 | 30L |
| 6'4 | 21 1/4 | 2 11/16 | 38.5L |
| 6'6 | 21 3/4 | 2 3/4 | 41.5L |
Your Weight
Your Skill Level
Beginner
Intermediate
Experienced 5'6-5'10
Advanced 5'6-5'8
Your Skill Level
Beginner
Intermediate
Experienced 5'6-5'10
Advanced 5'6-5'10
Your Skill Level
Beginner
Intermediate
Experienced 5'8-5'10
Advanced 5'10-6'2
Your Skill Level
Beginner
Intermediate
Experienced 5'10-6'6
Advanced 6'0-6'6
Your Skill Level
Beginner
Intermediate
Experienced 6'2-6'6
Advanced 6'6
Your Skill Level
Beginner
Intermediate
Experienced 6'6
Advanced 6'6
Your Weight
Your Skill Level
Lbs
Kg
Beginner
Intermediate
Experienced
Advanced
110 - 130
50 - 60
5'6-5'10
5'6-5'8
130 - 155
60 - 70
5'6-5'10
5'6-5'10
155 - 175
70 - 80
5'8-5'10
5'10-6'2
175 - 200
80 - 90
5'10-6'6
6'0-6'6
200 - 220
90 - 100
6'2-6'6
6'6
220+
100+
6'6
6'6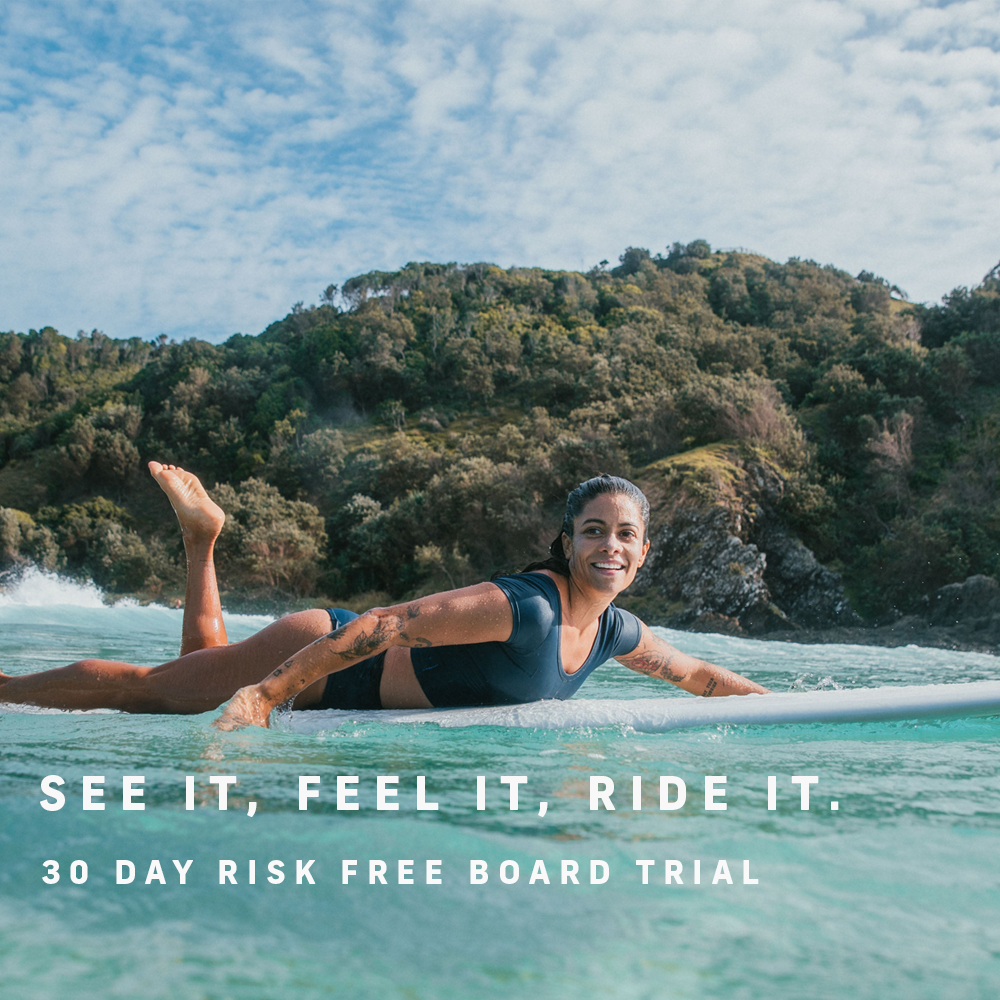 Related Products
You may also like these items: