Super Fun!
The centre bending rocker curve gives speed when ridden off the tail and also helps to brake when nose riding.
Noseriding is a dream, the concave tail helps lock the tail down so hanging some toes is part of the package.
Like it's smaller sibling, the Jackrabbit XL will be beckoning you for it to be part of your quiver and it will deliver!!!
The board is super light and this unique construction with carbon sandwich PVC foam stringer provides additional strength with an optimal flex pattern for speed and drive out of your turns.
Quad FCS2 fins and centre box fin included
Two new additional sizes for mid length fun
Construction
EPS foam with carbon sandwich PVC stinger
Biaxial+6oz deck
6oz bottom with tint spray on glass


Length 7'6
Width 21 3/4
Thickness 2 3/4
Volume 52L
Length 8'0
Width 22
Thickness 2 3/4
Volume 56L
Length 9'1
Width 22
Thickness 2 13/16
Volume 65L
| | | | |
| --- | --- | --- | --- |
| Length | Width | Thickness | Volume |
| 7'6 | 21 3/4 | 2 3/4 | 52L |
| 8'0 | 22 | 2 3/4 | 56L |
| 9'1 | 22 | 2 13/16 | 65L |
Your Weight
Your Skill Level
Beginner 9'1
Intermediate 9'1
Experienced 9'1
Advanced 9'1
Your Skill Level
Beginner 9'1
Intermediate 9'1
Experienced 9'1
Advanced 9'1
Your Skill Level
Beginner 9'1
Intermediate 9'1
Experienced 9'1
Advanced 9'1
Your Skill Level
Beginner 9'1
Intermediate 9'1
Experienced 9'1
Advanced 9'1
Your Skill Level
Beginner 9'1
Intermediate 9'1
Experienced 9'1
Advanced 9'1
Your Skill Level
Beginner 9'1
Intermediate 9'1
Experienced 9'1
Advanced 9'1
Your Weight
Your Skill Level
Lbs
Kg
Beginner
Intermediate
Experienced
Advanced
110 - 130
50 - 60
9'1
9'1
9'1
9'1
130 - 155
60 - 70
9'1
9'1
9'1
9'1
155 - 175
70 - 80
9'1
9'1
9'1
9'1
175 - 200
80 - 90
9'1
9'1
9'1
9'1
200 - 220
90 - 100
9'1
9'1
9'1
9'1
220+
100+
9'1
9'1
9'1
9'1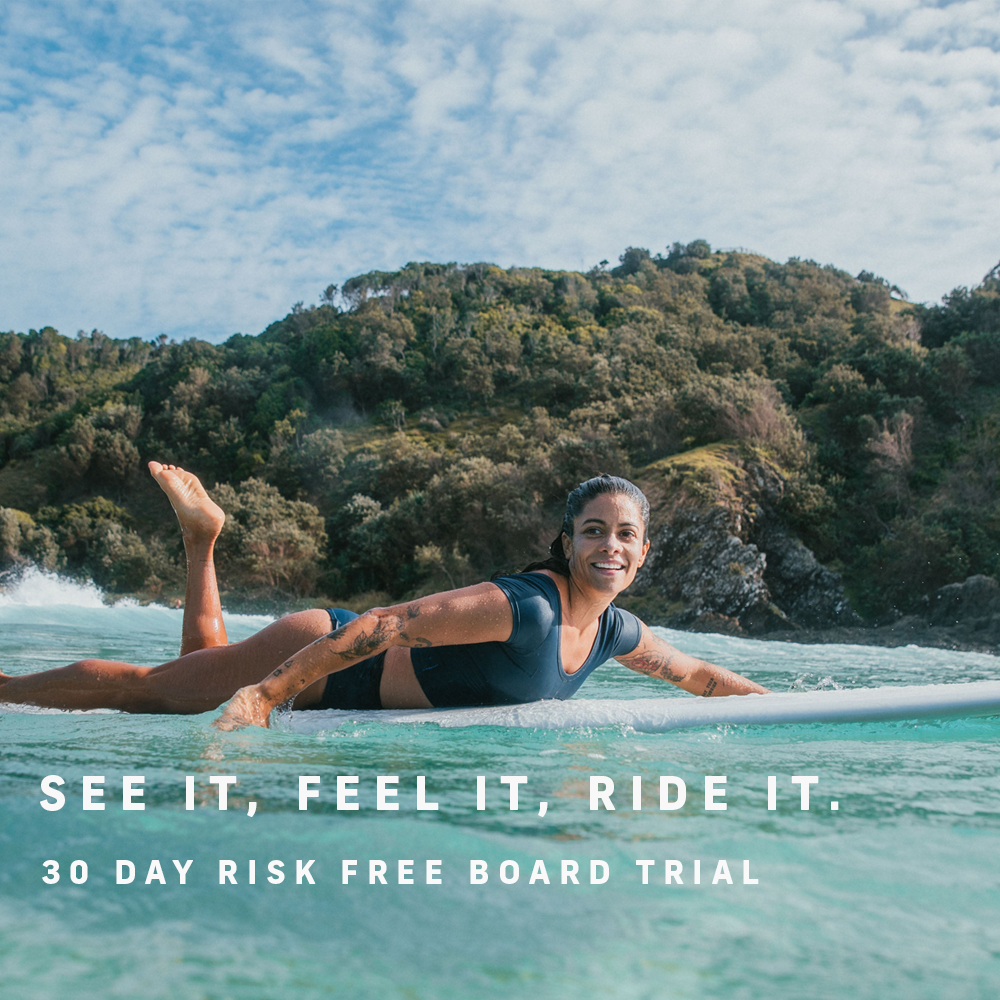 Related Products
You may also like these items: