FAST
Unlike some deep concave boards that want to lock onto one rail or 'track' unpredictably, the Jack Rabbit's quad concave is stable at all times but will react when needed with a crisp precision. The bottom curve is moderate yet enhanced through the rails, providing speed, lift and precise directional change. The board features mid volume rails and versatile in many surf conditions.
The JRXXL outline, features thoughtfully foiled volume allowing the board to be ridden shorter while providing a feel and stability of a larger board.
The boards are set up with 5 fin boxes and surfed as a Quad or Thruster. The Quad set-up will provide traction, speed, security and drive off the bottom with hold on long walls while a Thruster set-up gives a crisp pivot and playful feel when in punchy beach breaks and peaky waves.
For the big boy in the range, the 10' is designed for ultimate longboard style sup surfing. Nose rides with ease, trims effortlessly and turns with ease off the tail. Plenty of fun times to be had.
Construction
• EPS Foam core
• Fusion Carbon Vector X Paulwonia wood
• Extra wood reinforced standing patch
• 5 fin boxes and fins included (5 x FCS2 on 8'3-9'5, centre box and 4 FCS2 on 10')
Dimesons
| Length | Width | Thickness | Volume |
| --- | --- | --- | --- |
| 8'3 | 29.8 | 4.2 | 124L |
| 8'8 | 30 | 4.3 | 135L |
| 9'5 | 31 | 4.5 | 159L |
| 10' | 28 | 4 | 125L |
| 10' | 30 | 4 | 133L |
Length 8'3
Width 29.8
Thickness 4.2
Volume 124L
Length 8'8
Width 30
Thickness 4.3
Volume 135L
Length 9'5
Width 31
Thickness 4.5
Volume 159L
Length 10'
Width 28
Thickness 4
Volume 125L
Length 10'
Width 30
Thickness 4
Volume 133L
| | | | |
| --- | --- | --- | --- |
| Length | Width | Thickness | Volume |
| 8'3 | 29.8 | 4.2 | 124L |
| 8'8 | 30 | 4.3 | 135L |
| 9'5 | 31 | 4.5 | 159L |
| 10' | 28 | 4 | 125L |
| 10' | 30 | 4 | 133L |
Your Weight
Your Skill Level
Beginner 8'8'
Intermediate 8'3
Experienced 8'3
Advanced 8'3
Your Skill Level
Beginner 9'5
Intermediate 8'8
Experienced 8'3
Advanced 8'3
Your Skill Level
Beginner 9'5
Intermediate 8'8
Experienced 8'6
Advanced 8'3
Your Skill Level
Beginner 10'
Intermediate 9'5
Experienced 8'3
Advanced 9'5
Your Skill Level
Beginner 10'
Intermediate 10'
Experienced 9'5
Advanced 9'5
Your Skill Level
Beginner 10'
Intermediate 10'
Experienced 10'
Advanced 10'
Your Weight
Your Skill Level
Lbs
Kg
Beginner
Intermediate
Experienced
Advanced
110 - 130
50 - 60
8'8'
8'3
8'3
8'3
130 - 155
60 - 70
9'5
8'8
8'3
8'3
155 - 175
70 - 80
9'5
8'8
8'6
8'3
175 - 200
80 - 90
10'
9'5
8'3
9'5
200 - 220
90 - 100
10'
10'
9'5
9'5
220+
100+
10'
10'
10'
10'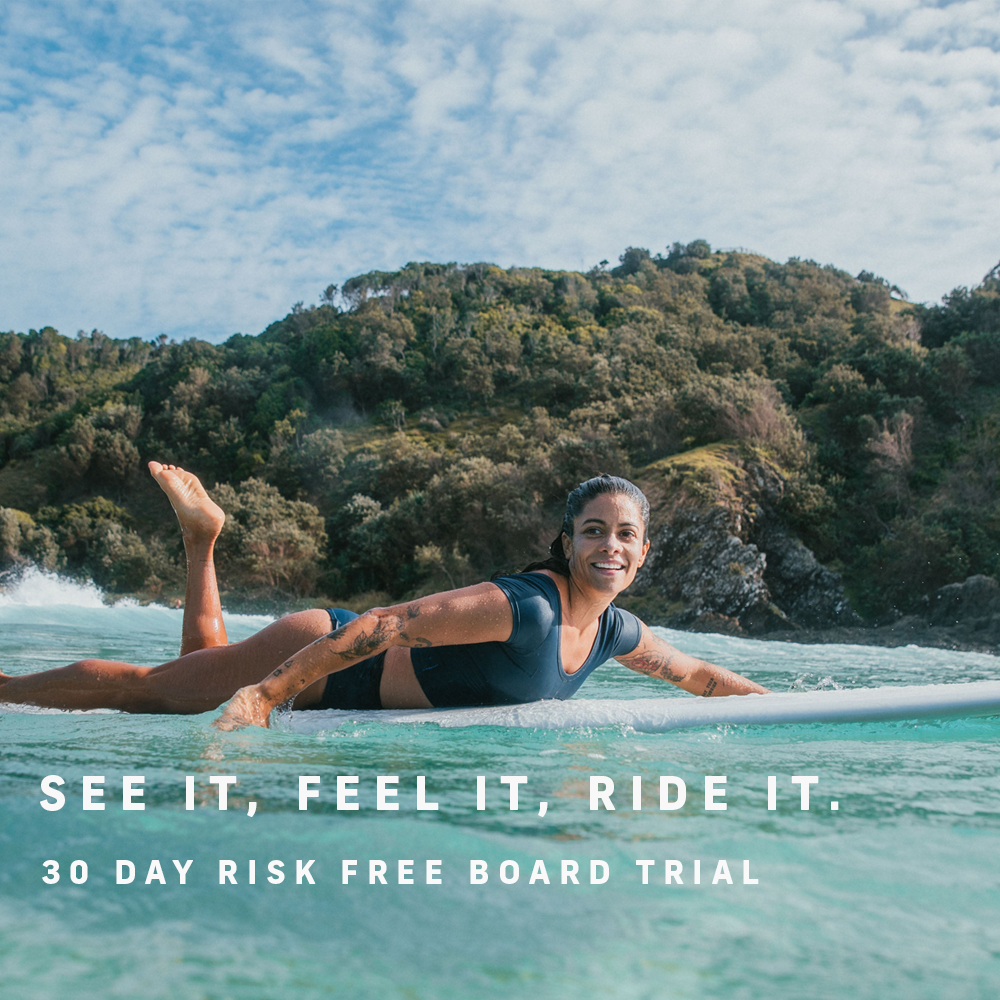 Related Products
You may also like these items: