The perfect allrounder
A single into slight double concave to vee out the tail allowing for smooth rail to rail transitions and maintaining speed whilst surfing. This hybrid with short board styling is at home in both flatwater and surf.
Construction
These boards are shaped from an Ultra-lite high density EPS foam blank using vacuum sandwich construction with sustainable paulownia wood top and bottom and complete rail wrapped adding to the structural integrity of the board. It also features reinforced wood/glass standing area for additional strength.
Superior strength to weight ratio
High-end construction at a reasonable price
Ledge style carry handle
Automatic Air Valve
Matt Finish
Quad/Thruster option on the 10'0
Thruster set up on the 10'6
Price Includes Board, Bag, Fins, Carbon Paddle and Leash
Dimensions
| Length | Width | Thickness | Volume | Weight |
| --- | --- | --- | --- | --- |
| 10' | 31 | 4.5 | 162L | 10kg+- |
| 10'6 | 33 | 4 7/16 | 200L | 11kg+- |
| 11'2 | 35 | 4.75 | 222L | 12.5kg+- |
Length 10'
Width 31
Thickness 4.5
Volume 162L
Length 10'6
Width 32.5
Thickness 4.5
Volume 180L
Length 11'2
Width 35
Thickness 4.75
Volume 222L
| | | | |
| --- | --- | --- | --- |
| Length | Width | Thickness | Volume |
| 10' | 31 | 4.5 | 162L |
| 10'6 | 32.5 | 4.5 | 180L |
| 11'2 | 35 | 4.75 | 222L |
Your Weight
Your Skill Level
Beginner 10
Intermediate 10
Experienced 10
Advanced 10
Your Skill Level
Beginner 10
Intermediate 10
Experienced 10
Advanced 10
Your Skill Level
Beginner 10'6
Intermediate 10'6
Experienced 10
Advanced 10
Your Skill Level
Beginner 10'6
Intermediate 10'6
Experienced 10'6
Advanced 10'6
Your Skill Level
Beginner 10'6
Intermediate 10'6
Experienced 10'6
Advanced 10'6
Your Skill Level
Beginner 11'2
Intermediate 11'2
Experienced 10'6
Advanced 10'6
Your Weight
Your Skill Level
Lbs
Kg
Beginner
Intermediate
Experienced
Advanced
110 - 130
50 - 60
10
10
10
10
130 - 155
60 - 70
10
10
10
10
155 - 175
70 - 80
10'6
10'6
10
10
175 - 200
80 - 90
10'6
10'6
10'6
10'6
200 - 220
90 - 100
10'6
10'6
10'6
10'6
220+
100+
11'2
11'2
10'6
10'6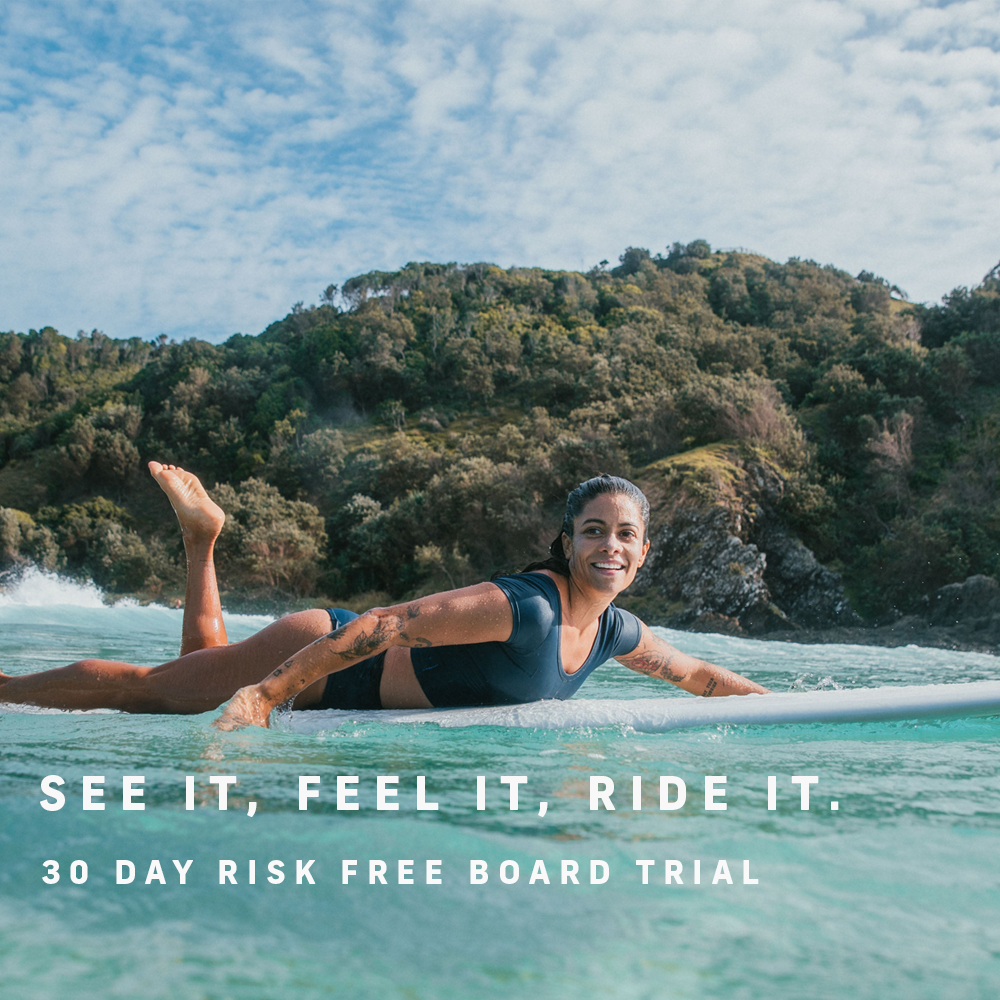 Related Products
You may also like these items: