The allrounder
The Moonshine has a mid concave nose into a deep concave centre with a double concave running through a moderate concave tail. The nose curvature keeps the nose clean in the late drops and pits while aiding in full railed turns to carve the board through the arc.
The tail outline has a hip which acts as a pivot point for off the tail turns punching the board vertically and to whip the board around in off the lip. The depth of concave puts curve through the rail bottom, aids in lifting the board for early planing and makes a moderately wide board feel much narrower and flowing in rail to rail turns.
The deep single with double concave in the tail creates a lot of contained squirt out the tail so the Moonshine has a great boost and lively feel. The Half Moon tail aids in direction and release for avoiding excessive skate and helps anchor the board in bottom turns.
The Moonshine has the McKee M5 Multi-system fin option meaning Quad, Thruster or hybrid potential.
**Picture for Illustration purposes only, EPS version is available for an additional $150**
Construction
PU Blank
4+4oz deck
4oz bottom
Dimensions
| Length | Width | Thickness | Volume |
| --- | --- | --- | --- |
| 5'11 | 19 1/2 | 2 3/8 | 32L |
| 6'1 | 20 | 2 1/2 | 35L |
| 6'3 | 20 1/2 | 2 5/8 | 39L |
| 6'7 | 21 1/2 | 2 3/4 | 45L |
| 7'1 | 22 | 2 7/8 | 53L |
Length 5'11
Width 19 1/2
Thickness 2 3/8
Volume 32L
Length 6'1
Width 20
Thickness 2 1/2
Volume 35L
Length 6'3
Width 20 1/2
Thickness 2 5/8
Volume 39L
Length 6'7
Width 21 1/2
Thickness 2 3/4
Volume 45L
Length 7'1
Width 22
Thickness 2 7/8
Volume 53L
| | | | |
| --- | --- | --- | --- |
| Length | Width | Thickness | Volume |
| 5'11 | 19 1/2 | 2 3/8 | 32L |
| 6'1 | 20 | 2 1/2 | 35L |
| 6'3 | 20 1/2 | 2 5/8 | 39L |
| 6'7 | 21 1/2 | 2 3/4 | 45L |
| 7'1 | 22 | 2 7/8 | 53L |
Your Weight
Your Skill Level
Beginner 5'11
Intermediate 5'11
Experienced 5'11
Advanced 5'11
Your Skill Level
Beginner 6'1
Intermediate 5'11
Experienced 5'11
Advanced 5'11
Your Skill Level
Beginner 6'1
Intermediate 6'1
Experienced 5'11
Advanced 6'3
Your Skill Level
Beginner 6'7
Intermediate 6'3
Experienced 6'3
Advanced 6'3
Your Skill Level
Beginner 6'11
Intermediate 6'7
Experienced 6'3
Advanced 6'3
Your Skill Level
Beginner 7'1
Intermediate 7'1
Experienced 6'7
Advanced 6'7
Your Weight
Your Skill Level
Lbs
Kg
Beginner
Intermediate
Experienced
Advanced
110 - 130
50 - 60
5'11
5'11
5'11
5'11
130 - 155
60 - 70
6'1
5'11
5'11
5'11
155 - 175
70 - 80
6'1
6'1
5'11
6'3
175 - 200
80 - 90
6'7
6'3
6'3
6'3
200 - 220
90 - 100
6'11
6'7
6'3
6'3
220+
100+
7'1
7'1
6'7
6'7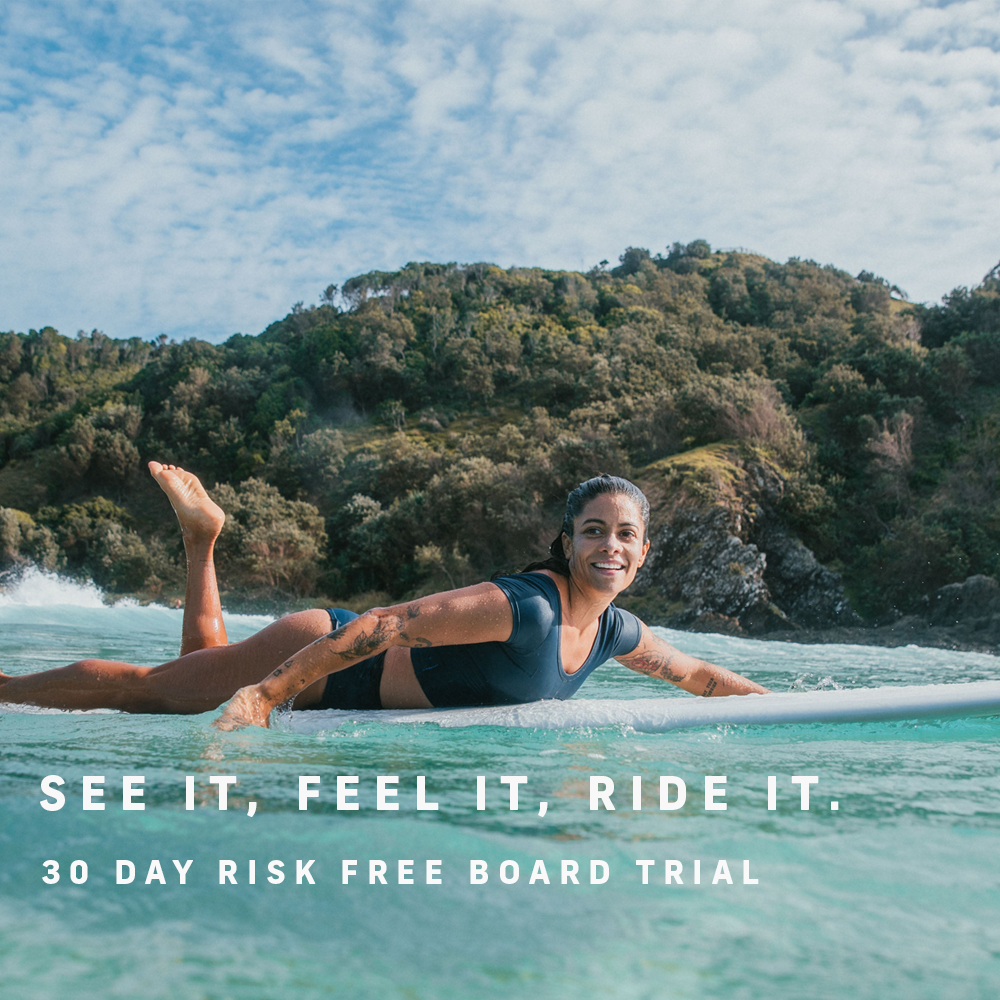 Related Products
You may also like these items: